Workforce Investment Opportunity Act (WIOA) Youth Services Program and Comprehensive Case Management Employment Program (CCMEP)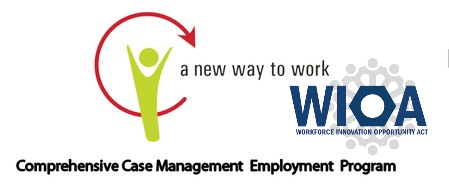 The Workforce Investment Opportunity Act (WIOA) is designed to help job seekers access employment, education, training, and support services to succeed in the labor market and to match employers with the skilled workers they need to compete in the global economy. It is designed to strengthen and improve our nation's public workforce system and help get Americans, including youth and those with significant barriers to employment, into high-quality jobs and careers and help employers hire and retain skilled workers. The Comprehensive Case Management and Employment Program (CCMEP) helps low-income young adults ages 14-24 get the training and support necessary to enter a career and break the poverty cycle.

WIOA/CCMEP Youth Services Program provides services to youth between the ages of 16-24 years old with focus on the elements of Adult Mentoring, Leadership Development, and Labor Market and Employment Information.
Adult Mentoring: Each program participant will work closely with a mentor who can guide them in decision making and encourage them as needed. They will work with them both one-on-one and with coworkers. The goal is to help participants develop a higher sense of self-esteem as well as a higher level of self-confidence as they receive appreciation for their efforts and see the results of their contributions to the business.

Career Counseling/Labor Market Information Services: Case Managers will arrange visits to local colleges and career centers so participants are able to gain more information about the courses offered and the financial assistance available. They will be assisted in utilizing OhioMeansJobs. This will include gaining experience in developing resumes and portfolios, completing online job searches, and practice with completing job applications. Participants will be involved in training sessions and activities designed to increase their confidence and self-esteem and help to develop a positive attitude.

Leadership Development: Case Managers will gather information about employment that is in demand in the area that the participant is located in and in the areas they may be considering relocating to. Participants will be assisted with researching careers, setting goals, and completing tasks that will help them on the path to these careers. Tours of local businesses will be organized so that participants can see employees working at careers that they may be interested in and have an opportunity to ask questions and seek further information about that career. Participants will also be assisted with setting up a career profile, career pathways, and career planning on OhioMeansJobs. They will have assistance in setting up a professional email account to use to apply for employment.